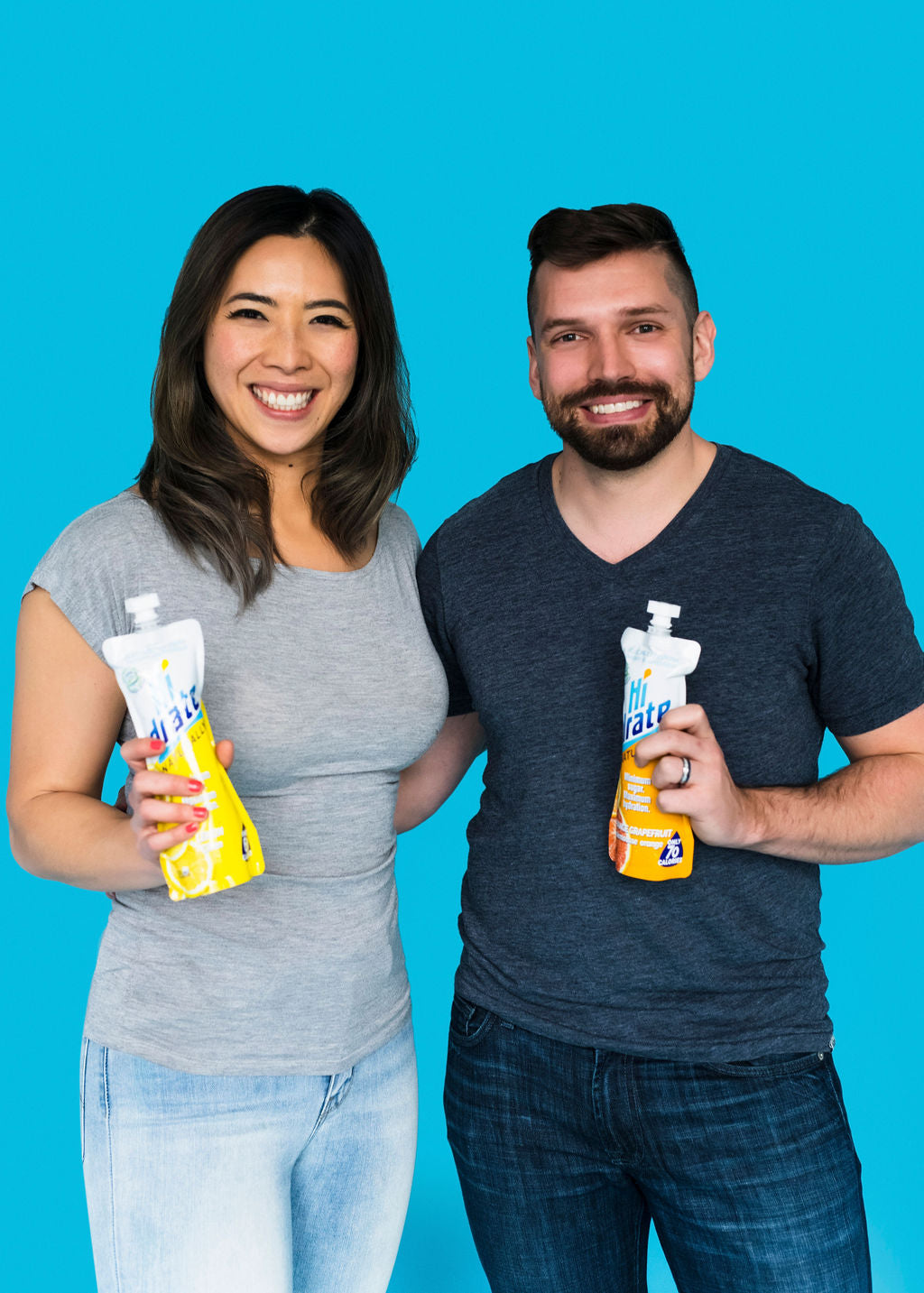 Healthy meets delicious
Hi, we're Thomas and Alex, a dynamic husband-and-wife team and co-founders of Hidrate. Have you ever found yourself gulping down a post-workout sports drink and then feeling a huge crash instead of being full of energy? Us too! 
One day Thomas came home tired and crampy after a hard workout- he was looking for something to help but couldn't find a good drink that was filled with electrolytes and not sugar. So he asked me what I'd recommend and I whipped up a homemade electrolyte drink from a recipe I gave my patients. Soon he felt energized and headache free and he knew we were on to something.
Dehydration is a major problem and it affects people in so many ways. From muscle cramps, energy crashes, poor focus and dry skin staying hydrated is so important. We're here to help whether you don't like the taste of water or sometimes you find yourself sweating faster than you can drink- Hidrate has got you covered. I've used my medical background as a Naturopathic Doctor to develop the best hydration drink with the right combination of electrolytes, trace minerals, nutrients and no artificial ingredients. After years of formulation and testing we have the best electrolyte drink on the market. We use only what your body needs to help you feel better faster- that's what Hidrate is all about. Enjoy!